I know some are in dismay because the Democrats are appealing to Republicans, but they are doing the right thing. It's so much more important what we agree on than what we disagree about. We agree in the Constitution and government of laws. Right now, in 2020, that's what matters most. Later we can re-divide on issues, but right now, we have to organize for one thing: America.
#
America is like Microsoft, I hope. They were
beasts
in the 90s. Trying to destroy everything they didn't create. Later they calmed down, not deliberately, but it happened anyway. Now Microsoft is a big machine without much personality. Which is fine.
#
Now that we all wear masks, and in NY we do, I am acutely aware of how much I depend on lip reading to understand what people say. I had to take my car in for service because an animal died in there.
#
Who ever thought the
USPS
would be a pawn in the 2020 election. Everyone loves the post office. How did Trump miss that, they didn't raise its negatives before attacking. Someone didn't do their homework.
#
If I could get all my friends to work together, we'd take over the world. My friends all have good hearts and big ideas.
#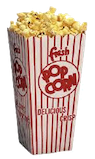 I was sure that last night's virtual DNC was going to suck, but quite the opposite, it was riveting, great political TV. I can't wait for tonight's episode. Michelle Obama, the closer, was masterful. I hadn't heard anything from her since her last DNC speech. Imagine what watching Trump has been like for her. She knows how demanding the job is. She was generous with Trump and said he wasn't up for the job. Such an understatement. And she threw his
It Is What It Is
line back at him. Kind of what you might say giving Trump's eulogy (since that's what he had to say about 150K American deaths he's responsible for). Great speech. Now tonight we get Bill Clinton. He gives great DNC. I've heard him speak in person a few times. Get ready. It's going to be something. But. The most powerful speech of the night was
Kristin Urquiza
. In case you haven't seen it, I won't spoil it, because there's one line in it that will stay with you, but you should hear it from her, the way she says it. Her father, a Trump supporter, died of the virus. The speech isn't long. Be sure not to miss it.
#
Two reasons to live in this area. Blueberries and Adams marinara. #
My mother would have turned 88 on Thursday. She was always on my case to eat more blueberries. She would be happy to know that I am. Esp this time of year. #
I live in blueberry country. It's peak blueberry season. I bought these at Adams in Kingston. #

Blueberries in season.

#

Every place has one of these groceries. In New Orleans it's Langenstein's. In Menlo Park, Draeger's. In Woodside, Roberts. In the Hudson Valley -- Adams. They make a lot of their own stuff. They get the best products. They have a farm where they grow a lot of the produce they sell. #
Right now we have peaches and all kinds of berries, local grown, fresh and delicious. In September that's when the apples arrive. Huge boxes of them. It's something to behold. New we have blueberries.#
And I'm telling you, their marinara sauce is the best. I know Adams is not an Italian name. But somehow they figured it out. Very fresh and delicious in every way. Previously my favorite marinara was San Marzano. Very good. But Adams is better imho. #

Adams marinara.

#