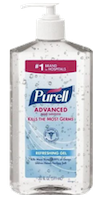 Small change
in
BingeWorthy
. The rank displayed in the program box now matches the rank in the hotlist.
#
Following up on yesterday's
hypothetical
, assuming people from blue states relocated to sparsely populated states, let's do an example. The population of
Wyoming
is 579K. The population one of the boroughs of NYC,
Queens
, is 2.3 million. So if 15 percent of the people in Queens relocated to Wyoming, that could yield three more non-fascist Electoral College votes, one member of the House and two Senators.
#
Facebook, now that you've merged friend requests and notifications of new posts from friends, the fact that spam friend requests are out of control has become a more serious problem. I don't want to deal with the spam while checking out what my friends say. And there's a small chance a friend request is not spam, and there isn't enough info in the list to tell. So I just delete all of them. I get about 10 spam friend requests every day, or at least that's what it was before they got merged with other stuff. Either get the spam under control, or re-separate them.
#
I wish they had something akin to the Like button on Twitter that indicates that the author thinks you made an idiotic spammy reply.
#
School administrators should listen to
yesterday's Daily podcast
, which explains how the NBA bubble works, for an idea of what they would have to do to protect their communities adequately.
#
Patty and Mark at the RNC

#