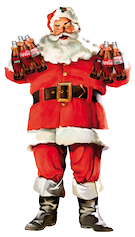 I'm going to start posting links to podcasts I listen to and think were worthwhile in the
Links
section of my blog and in the
nightly email
.
#
If I were president of the United States given infinite power for just an hour, I'd establish by decree a new holiday,
National Everyone Love Each Other Day.
On that day it would be illegal to talk about polls, or bases, or divisiveness. People matter. That's it. The patron saint of National Everyone Love Each Other Day would be
Rodney King
. He was the man who, after being beaten by the police in LA in 1992,
said this
. "Can we all just get along? Can we get along? Can we stop making it, making it horrible for the older people and the kids?" It's a good question and for one day each year we could all ask it, of ourselves and each other.
#
A question all tech companies should be prepared to answer and users should be asking. What's the plan for when your company goes away. What will become of what I created here? I am sure none of the companies we pour our lives into have any kind of plan here.
#