Did you see the movie
Death of Stalin
? I have a feeling something like that is going on behind the scenes here in the US.
#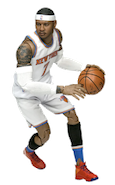 I saw
Al Franken
on MSNBC yesterday. He talked for several minutes uninterrupted. Riveting. No doubt he's the best communicator the Dems have.
AOC
is great too, as is
Joe Trippi
(he should run for something).
Elizabeth Warren
excels, esp the last few weeks. But Franken is tops.
#
Also, I tried listening to
Al Franken's podcast
. He has a long ad at the beginning, and I don't do that. He should find a different revenue model. He's got a long road ahead to come back. The podcast should be instrumental in that, but the advertising disgusted me, and I won't listen to it. Too many people with something to say do this. Shame. Podcasting wires you directly into people's brains when they have the attention to really listen. Don't waste that selling some cheesy house ornament or utility.
#
Right now it would be interesting to have 10K permanent protestors in DC, until the election, to make sure the Repubs know and feel that the people are watching.
#
I started writing in Twitter just now and it turned into a short list of where Twitter is at from my point of view. Likes and dislikes.#

This is happening more, it seems. I expect it is because the pubs are getting better at building circulation that way.#
It seems Twitter could do something to help here. Either work out a deal with publishers that would allow Twitter users to read articles on a per-story basis. Act as a distribution platform. #

Or give users the ability to say "I don't want to see links to these pubs, because I don't subscribe to them." If we can't have the former, I want the latter. I'm tired of seeing links to stories I can't read. And subscribing to all the pubs with paywalls is ridiculous, of course. #

I'm an expert in using and building the kind of networks we use today. #
But everyone thinks they're an expert in this, so that expertise counts for little. #

It's the most transportable form of expertise, because (I guess) people think you can buy whatever expertise you personally don't have?#

It's a lot like an outliner. Chunks of text. Twitter has fuzzy ways of navigating the structure. Hard to feel it. Outliners are pretty clear about the structure. And the structure is editable in an outliner. #
I've often wondered if an outliner wouldn't make a good writing tool for Twitter. I don't do it that way, so obviously at that level it's not there. #