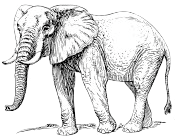 This is awesome
. Audible wanted to create a proprietary "podcast" network (in quotes because of the contradiction), now instead will try an open one. The power of an open juggernaut.
#
I love that
Marc Andreessen's
VC firm is
building
so much on
podcasting
. We all benefited from his work in booting the open web. Happy to have been able to reciprocate. That's the ethos of open networks.
#
The
best ad
of the campaign, so far, is from the Lincoln Project, of course. This is going to grab the heart of anyone with a parent.
#
Yesterday I
wrote
about the vote for the new library building in Woodstock. I voted yes. Michael Hunt, who also reads this blog, and emailed me about the vote a couple of days ago, posted a
video summary
of the case for voting yes. It's a much better argument than I could make, so I thought it belonged here.
#
If Trump voters were getting real news, they'd know that Trump leaving his rally-goers
stranded
in the cold is par for the course for Trump. Ask the people of
Puerto Rico
. Ask the governor of any state that was experiencing a surge of Covid cases in the spring. Trump isn't actually a business person or a president. He loves to give rallies, he's a comedian, a performer, but you don't matter to him. You aren't even a thing. If you want a real government, you have to vote for Biden.
#