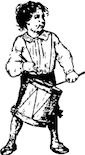 Drummer
testing is going well, still more features in development, but it is pretty stable. So I'm looking for more people to join the test group. I'm looking for people with either blogging experience or scripting experience, best if you have both, and even better if you've done development in Frontier. Think of
Drummer
as the continuation of the blogging work we were doing at
UserLand
before we took the turn toward
Manila
and
Radio
. Drummer is unabashedly about the
outliner
. It's the most fluid way to write, and I want to hook it up to as many rendering engines as possible, using open protocols, as possible. I see outlines as the center of the writer's universe, but you already knew that if you read my blog. Send an email or DM on Twitter if you're interested. Not guaranteeing access, and not saying when. We're still a ways from opening up to the public.
#
I'm reading
Player Piano
, Kurt Vonnegut's first novel. I probably read it before, but didn't remember. It's a slog unlike later Vonnegut novels. This was Vonnegut before he was Vonnegut. His writing is very relaxed, American, and irreverent. And very much his. If he wants to go to some weird place in his story-telling he just goes there. I think the peak of this was Breakfast of Champions which was about a character he invented (of course all fiction is) but he writes about
how
he invented him, and why. It's hard to explain. But in Player Piano, he's sticking to the basics of novel-writing. Only hints of a Vonnegutisms to come in later writing. It's dull and my mind wanders while reading it. I guess that's the thing about later Vonnegut writing. He gets your full attention while you're reading. More than other writers.
#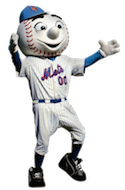 As a lifetime
Mets
fan, I'm glad the
players pointed out
that other fans are being assholes. I'm glad because I want to let the players know that I used to mow Mets' players lawns in the 60s. I went to games with my parents, uncle, grandfather, brother. We had a slogan "Shea Stadium Rules" which meant that even if we had our differences underneath it all we're still rooting for the Mets. So-called "fans" who dis the team when they lose really are Yankees fans and they should just go to the Bronx and shut the fuck up. The
Mets philosophy
stands, the
Mets
are the Mets, win or lose or whatever.
#