I like the
Microsoft Mouse
with the scroll wheel, having adopted it in the last month. But it has a cheap feel, and mouse pointer freezes a lot. If I'm going to use a scroll wheel mouse eight hours a day every day, I am willing to buy a
better product
.
#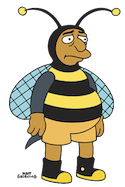 About
open storage systems
, there are lots of them out there. I
wrote one
myself, the one that's in use in Drummer, built on Twitter identity. But it's not enough to have the functionality, it has to be an obvious choice for users. That's why Amazon is perfect, so many people have accounts there and are comfortable using it, and they have a great
storage system
already, it's just a matter of linking the two. There must be a reason they don't do it, it's so obvious. Maybe they don't want all the hassle YouTube has to go through with copyright.
#