I don't use WordPress very much, but recently I had a chance to try out the
block editor
and my reaction was that I can't imagine writing this way. If you're a writer who uses WordPress, do you use the block editor, if so
what do you think
of it?
#

I have the 2015 MacBook Pro running now. It took a lot of iterating to get the right version of the OS running on the machine and to then restore a Time Machine backup on the machine without having one or more extra accounts on the machine. One thing I will never understand is why Macs are so slow at transferring stuff over a local wifi network. All the advice on the net says you need to use faster wifi, but my wifi is very fast. Here are
speed test results
communicating with a server in NYC, about 100 miles away. Why is it so much faster to communicate with that server than it is to communicate with a laptop that's in the same building?
#
I've started listening to
Keith Olbermann's podcast
again. It's worth another listen because he's explaining why news is like it is, from the point of view of someone who was an insider for years.
#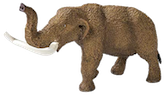 When I first started using Mastodon
late last year
, like so many others I had questions about what it is, how it works, what is ActivityPub, does it have an API, where is this going, will the BigCo's try to take it over, stuff like that. In the past when new markets appeared, like the personal computer, desktop publishing, the web -- there were always publications that grew up along with the platform, because there's such demand to know about the latest developments. I contacted my friend
Jeff Jarvis
, who teaches journalism at CUNY to ask if there was interest in one of their students forming a news site to gather news of the Mastodon world. He liked the idea and now they've taken the next step. They're offering a full scholarship to their "100-day, online certificate program that helps creators establish their own enterprises to serve specific communities/markets." Apply by Feb 3
here
.
#
Foreclosure, the lender seizes assets to cover the default. #
Your credit rating goes down and cost of borrowing goes up. #