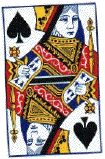 Twitter probably will eventually shut off the flow of tweet text coming out. This is consistent with everything I've seen. I never expected Facebook to make text coming out of Facebook easy to move to other places.

If Twitter were to make this change, it would be equally hard on HTML and HTTP, and for that matter JSON or JavaScript. Or Perl and Python. Basically it would shut off open access to their content flow. All tools and people who are experts at using those tools suffer equally.

But I don't see why we should care. The good stuff is already outside of Twitter and flows into it. As long as we keep that going, then Twitter will keep the pipe open in the incoming direction -- they have to because without it there would be very little to see

Unless I'm missing something big, they're a lot more dependent on us for content than we are from them. And by "us" I mean bloggers and news people. Writers of Internet news and perpsective. Gatherers of noteworthy stuff. Curators, photographers and people with eyes and ears.