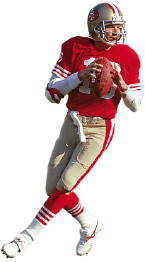 Of the hundreds of tech conferences, only five, Mesh, PaidContent, BlogHer, 0redev and Gluecon responded to the question in the first Pay-to-speak piece, all saying that they didn't do it. That leaves us to wonder about the others.
I think most of the others do it, or have thin excuses that somehow, to themselves, justify it.
For example, Jason Pontin of Technology Review writes, via email: "Our conferences aren't 'pay-to-speak,' but sponsors are now fairly immovable on this issue: today, they won't sponsor without a speaking slot."
Yes, I'm aware of that.
He continues: "We get around it the same way TED does: we invite potential sponsors to sponsor a lunch. It has the benefit of transparency, and (we think) better serves our event's attendees: insofar as a sponsor speaker has any value to attendees, he or she probably has more value if they speak openly about their products and services, rather than presenting themselves as 'thought leaders.'"
Not sure what I'm missing, but that seems to me, in every way, to be pay-to-speak.
PS: Some conferences spell out the connection between sponsorship and speaking, in writing.

5/10/2011; 6:43:13 AM. .