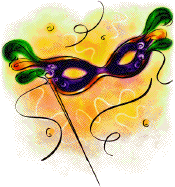 A brief note of congratulations to the City that Care Forgot.
It's so wonderful that the Saints won the Super Bowl!
This will go down as one of the big moments of sports history, imho.
As the 1969 Mets undid the betrayal of NY fans by the Dodgers, the Saints give hope to a city that was betrayed in so many ways.
From what I know of New Orleans, this victory will be the stuff of legend for a long time to come. It's a city with a great sense of history, and destiny. And humor.

">
Until 2005 its destiny was to be devastated by a monster hurricane and the failure of the rest of the country to come to its aid.
But tonight begins a new beginning for the Crescent City. From now on this is the city of champions!
Laissez les bon temps rouler!

2/8/2010; 12:39:33 AM. .