It's even worse than it appears.

Some thoughts from the future-of-news meetup at
CNN
on Thurs night in NY. The panelists swirled all around what I feel is the obvious new direction for news. They must take responsibility for it, must define it. Letting tech define it results in Twitter and Facebook, neither of which are good at news. Twitter is sources. Facebook is friends. Both carry news, because there's a void, but not well. We should be much further ahead. News must create a new place for people who care to get vetted news. And become more inclusive of voices and ideas from outside their circle of comfort. Create an inclusive space that doesn't have deliberately misleading stories. This means also that news orgs are going to have to get the headlines in agreement with their stories. No more excuses about clickbait. News has waited for tech to lead them. That's the big mistake.
#
An important point that I
still
haven't made well enough is that people could stop trying to get ahead and put an emphasis on
working together
to get us back on track. There are clear tradeoffs. I'm saying this -- take the other branch. Instead of getting ahead, work with others even if it means they get ahead not you.
#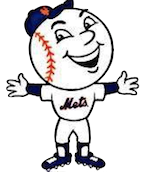 Watched my first full World Series game of the year last night. A couple of observations, one lighthearted, and one dead serious. 1. As a Mets fan, I see a win in the Yankees loss in the previous round, esp if followed by a
Dodgers
loss in the World Series. Almost as good as the Mets winning it all. Go Astros! 2. As an American who believes in the Constitution, I strongly believe God Bless America has no place in this game. Insisting that everyone stand and take off their hat while a soldier prays to your god, that's enough to get me to boycott baseball. It was wrong to start playing GBA after 9/11, but somewhat understandable. That was 16 years ago, come on MLB, open your doors to everyone, even people who think that religion, war and baseball don't have anything to do with each other.
#
One of the nice things about Facebook that I will miss, if it ever goes away, is a simple act of Liking a post from someone I'm thinking of fondly, who I haven't seen in a while, and want to just say hey -- I'm thinking of you.
❤️
#
My
MLK button
is coming back. I stopped wearing it a few months ago, but it's going back on my sweaters and jackets as fall is here. It's really a good idea. It says I am the kind of American who believes in respecting everyone regardless of the usual things that divide us: race, religion, gender, age -- basically appearance. I'm giving everyone a chance to be the good human that they are in their core. I felt the need originally, about a year ago, just after the election, when walking around in shell-shocked NYC, I felt people's eyes on me, and my eyes on them, wondering if they had voted for Trump, or them wondering if I had. Now, a year later it's a different question. I don't care if you voted for Trump. I want to know if you think there were
very fine Nazis
marching in Charlottesville. I want to know that you won't be breaking windows on the American
Kristallnacht
, should it ever come, or lynching a black man, or tormenting women who work with you. These issues are all related, rooted in the same cause, and I want to root that out and destroy it, or at least make it go back into hiding. Wearing a symbol on my jacket says all this. I hope.
#