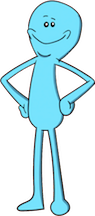 Poll
: If Donald Trump runs for president in 2024, which of the following candidates would you
not
vote for.
#
Dear media experts. Have you wondered why podcasting is still a competitive thing? No tech company dominates, but not for lack of trying. How do you explain that?
#
I forget where I read this, but the idea of the US losing our democracy is too strange for people to accept it, so you can be pretty sure it's going to happen. Then 30 years later, maybe we'll overthrow the dictatorship, with great effort and loss.
#
I heard on NPR this morning that we elected Biden to fight Covid. Nothing else. Stated as fact. I don't know about you, but I would have voted for anyone who wasn't Trump. I think NPR ought to be much more careful lest people forget to vote in 2022 and 2024.
#
Another thing. Americans need to grow the fuck up. The president made vaccines free. But he couldn't make everyone take it. Thus we're experiencing more sickness. And you (the press) want to blame Biden? You're crazy. Journalism, never has it been more clear,
you're hurting America
.
#
I apologize for a mistake I made yesterday in my bit about
Google searching
my blog for a specific title. There was a typo in the query that explains the missing results. Here's the
correct query
without the typo. Oy. I totally hate it when this happens.
#