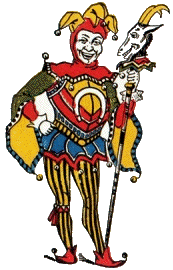 Fred Wilson says you should vigorously defend your reputation on the Internet.
This is something I gave up on long ago.
There are too many people with too many axes to grind.
When competitors make public and personal accusations, how are you going to respond, when customers are watching? It's a very low-road way to compete. Not much you can but weather the storm, keep offering the best service you can, figuring the smart customers will ignore the personal stuff.
Anyway, there's an ancient Chinese proverb that goes something like this.
If you sit by the river long enough, you will see the body of your enemy float by.
It works! As your competitors rise, eventually they have done to them what they did to you, and if you sit there a while, you don't have to do a thing -- nature takes care of it.
BTW, for some reason I love metaphors that involve watching the river.

">
I have a river a few blocks from my house, with lots of benches, but this far south it isn't really a river, it's more of a bay.

3/28/2010; 7:56:31 AM. .