A great site that has all kinds of About boxes for Mac apps from the 80s.
I wanted to know, where are my babies -- ThinkTank and MORE?
Well, Bill Heyman can still run them on his Mac, so he did the screen shots and posted them on Facebook.
I'm copying them here so they will be easily found in my archive too.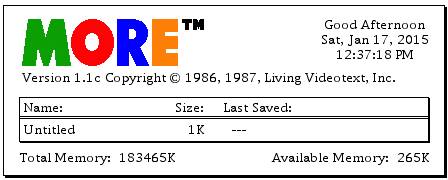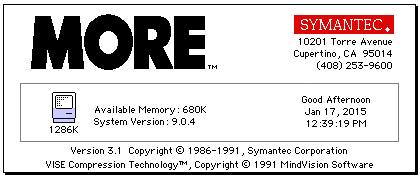 More, there's more!
Also to celebrate I fixed outliners.com which had gone off the air.
Still diggin!