By now we should all know when the Repubs say anything it's meaningless. So... When
Susan Collins
says oh my this should be done by a new president, then she'll disagree when McC goes ahead, and she'll vote to confirm, saying how disappointed she is. BTW, politically, RBG dying is the best thing that happened to Collins. Now she can talk about the Court instead of Trump, the virus and the economy, and oh yeh her vote to
acquit
the
Trumpolini
.
#
Can you imagine a bunch of rude
skanky
schmucks
with with big guns showing up at the
Michigan state capitol
, and they're allowed to menace everyone, and no cops show up with tear gas, no vigilantes protect property. Now imagine if they were black instead of white.
#
The
Lincoln Project
is in a bind. As Repubs, they want to own the Court for the indefinite future, and here's their chance. Now the work they're doing to elect Biden is against their own interests. It's time for them to decide whether they really think we're going authoritarian, i.e. if the Supreme Court still matters if DJT wins. This may be nothing more than an election issue, only of symbolic value, if Trump has no intention of listening to the Court in the future, assuming he
wins
stays in power. The Lincolns seemed damned either way.
#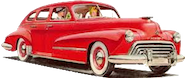 Braintrust query
: I am running the OPML Editor, which is a distribution of
Frontier
, on a Mac running MacOS 10.13.6. Works fine. I'm afraid to update this computer, because I don't know what Apple is going to do to it. I use Frontier to write my JavaScript code, and also to keep around as an archive for about 20 years of work, that's still unmatched elsewhere. I don't want to lose my ability to run Frontier. Anyway I had a thought. Why not run Frontier inside VMWare, using 10.13.6, and then I could run it on any Mac. I think this would work and I could stop worrying about Apple breaking my work environment.
#
I'm
davescript
on TikTok.
#
Questions re the format for the first debate.1. Trump and Biden in same place or different locations? 2. Live audience? 3. Moderator(s)?
#
It just hit me that a lot of things are piling up on us. Like overdue bills we received the final notices years ago, we didn't pay up and now they've all come due at the same time. #
Here's the list.#
If Trump is in power after the election, then you can add another.#

Looting of US complete. #

Some of these mainly apply to the US, although the country is so central to the world economy and culture, it's hard to imagine the lines don't get crossed elsewhere, eventually. We're being dragged down the same hole as Russia and China, for example. How can Germany, France, etc avoid it. The UK is in the toilet with us. #