Amit Agarwal: "Wouldn't it be nice if Twitter had an Export button? You search for something, maybe a trending #hashtag or your brand name, and all the matching tweets would get saved in a spreadsheet. And the archive would update itself as new matching tweets are posted on Twitter in the future. Twitter is unlikely to provide you an option to save search results directly."
The last sentence got me thinking.
What if MS-DOS hadn't allowed you to write applications for it? How long would it have lasted relative to other operating systems? Not very long, I think. It used to be that operating environments were all about the apps. I don't think things have really changed now, it just may take longer for users to realize the potential of add-ons. And Twitter is most definitely a platform, and lots of people use it.
Advertising has meant that the companies that run platforms are measured differently than earlier platform companies. Oracle, Amazon, Microsoft and Apple work differently from Twitter.
So what becomes of Twitter? Here's my opinion and it's only that. Long-term it's not viable for obvious Twitter utilities to be cut off. The opportunities will become too great, and it will eventually spawn competition. And the utilities will be exciting, as if someone all of a sudden turned on a spigot for creativity. People will say "D'oh why didn't anyone think of that before!" And the answer will be they did, but somehow they never got made.
Why should they care??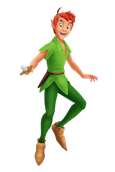 Why should Twitter care if people use their platform as a note-taking tool? That's what would happen if utilities like Mr Agarwal's were commonplace. I would post an item to Twitter and have it flow right to my to-do list. Or I could take input from users of my product through another hashtag and have it flow right to the Issues tab on the GitHub repository for the software. These kinds of connections are incredibly valuable.
Yet there's question among developers as to whether Twitter even allows them. That's how screwed up communication is right now. If developers don't believe they'll be permitted to support Twitter as a platform by Twitter itself, what chance is there of them investing in it? Not very much.
If you build it they will come
But this problem is easily solved, if you believe. I've decided that, if we need to, we can reason with the people who run Twitter. If they don't lose from people enhancing their platform, why should they object? Maybe Twitter-as-a-platform is still viable? I chose to believe it is, in the spirit of Peter Pan, if enough people believe, it becomes real. In software that actually is the way it works!
Peter Pan: "All the world is made of faith, and trust, and pixie dust."