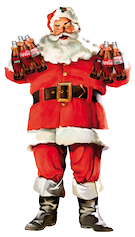 One candidate could change everything by raising money to do good things for Americans right now, not after they get elected. The idea that value was flowing to the people not the owners of the media companies would inspire voters. It would inspire me. This would be bigger imho than Sanders and Warren not taking corporate donations. I think we'd welcome big corporate donations, as long as the money was flowing in a good way.
#
What I want most for Christmas is to do a final build of the original
XML-RPC site
as a static Manila site, so the 1998 version that's about to be retired is safely preserved for the future. The problem is outlined
here
. I could have answered the question myself, in 2002. Any help from an old school Frontier developer would be much appreciated.
💥
#
Speaking of which there should be a place I can download a final release of Frontier from 2004 or so, with Manila baked in, and its full web interface. If I replaced the app, I could probably run it on a Mac running Mojave or a Windows machine (I should get one that can run Frontier before they stop making them).
#
The key to good blogging software is that it feels as easy to write a post as it is to write a tweet or a comment in a Facebook thread.
#
Something cute I did a few days ago. I wondered, if Twitter could handle the full text of blog posts as I've been advocating, how could it work. I came up with an approach, and implemented my side of it.#
If you look at the source of a recent post here, such as the one you're reading right now, you'll see a "twitter:body" meta element in the header. Its content attribute is a base64-encoded markdown version of the post. There's a minimal amount of HTML in the post for basic features that markdown can't do. It's something Twitter could experiment with right now, if there's a developer there who thinks this is interesting.#
PS: Of course this data is there for any other curious developer who wants to play with the idea. That's kind of how RSS got bootstrapped between 1997 and 1999. ;-)#